2021 saw Yaffed continuing to lead the charge towards lasting change for the tens of thousands of Haredi school children currently being denied a basic secular education in many Haredi yeshivas across New York. We are pleased to provide a round-up of our greatest achievements from the last 365 days, that all highlight Yaffed's one underlying commitment: providing Haredi students with an education that can set them up for fulfilling and self-sufficient futures.
It is to the credit of our advocacy efforts that 68 news stories and op-eds on our issue have made it into the media. From Haredi yeshiva education taking center stage at the New York City mayoral race earlier this year, to a mother's longstanding fight for her son's education at yeshiva, Yaffed is a news cycle fixture. We are particularly proud of the powerful and insightful op-eds penned by our supporters and allies. Some particularly poignant reads: State Education Commissioner Errs in Yeshiva Ruling by David C. Bloomfield and David J. Shapiro, Gotham Gazette; Ultra-Orthodox kids deserve better by Elana Sigall, NY Daily News; New York must create uniform standards for nonpublic schools — and yeshivas by Naftuli Moster, Lohud. The New York Times even produced an opinion video spotlighting the educational neglect in many Haredi yeshivas, featuring Chaim Levin and Beatrice Weber. As our issue continues to gain momentum on the public stage, we anticipate news outlets continuing to rally around Yaffed's work, and we look forward to sharing those pieces when they do.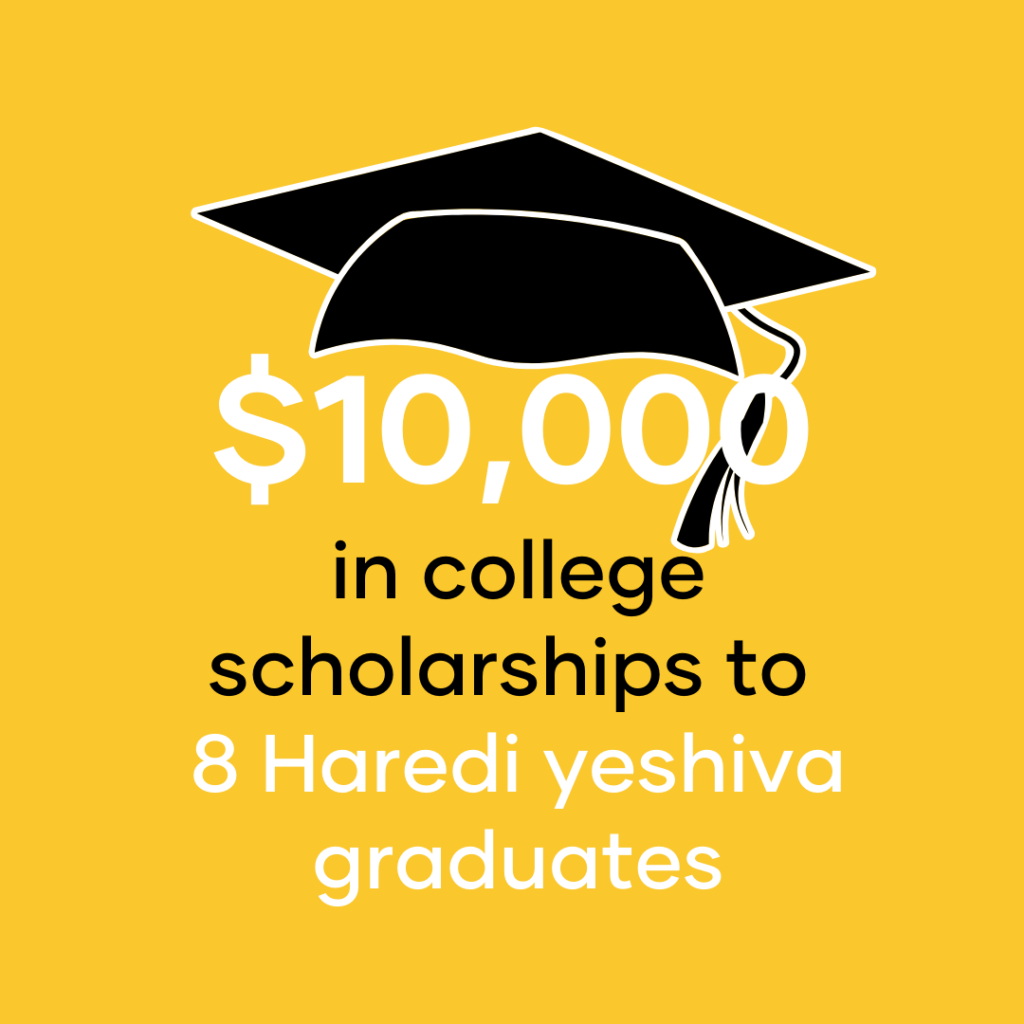 Yaffed launched its pilot Scholarship Program for college students who had previously attended or graduated from ultra-Orthodox or Hasidic yeshivas and schools. A dedicated Scholarship committee reviewed applicants' achievements in spite of the educational neglect they had experienced, with a total of $10,000 in funds awarded to 8 recipients. We applaud these college students not only for their courage in sharing their stories, but for believing in their own educational potential. It is a great honor for us to help empower them on their higher-education journey.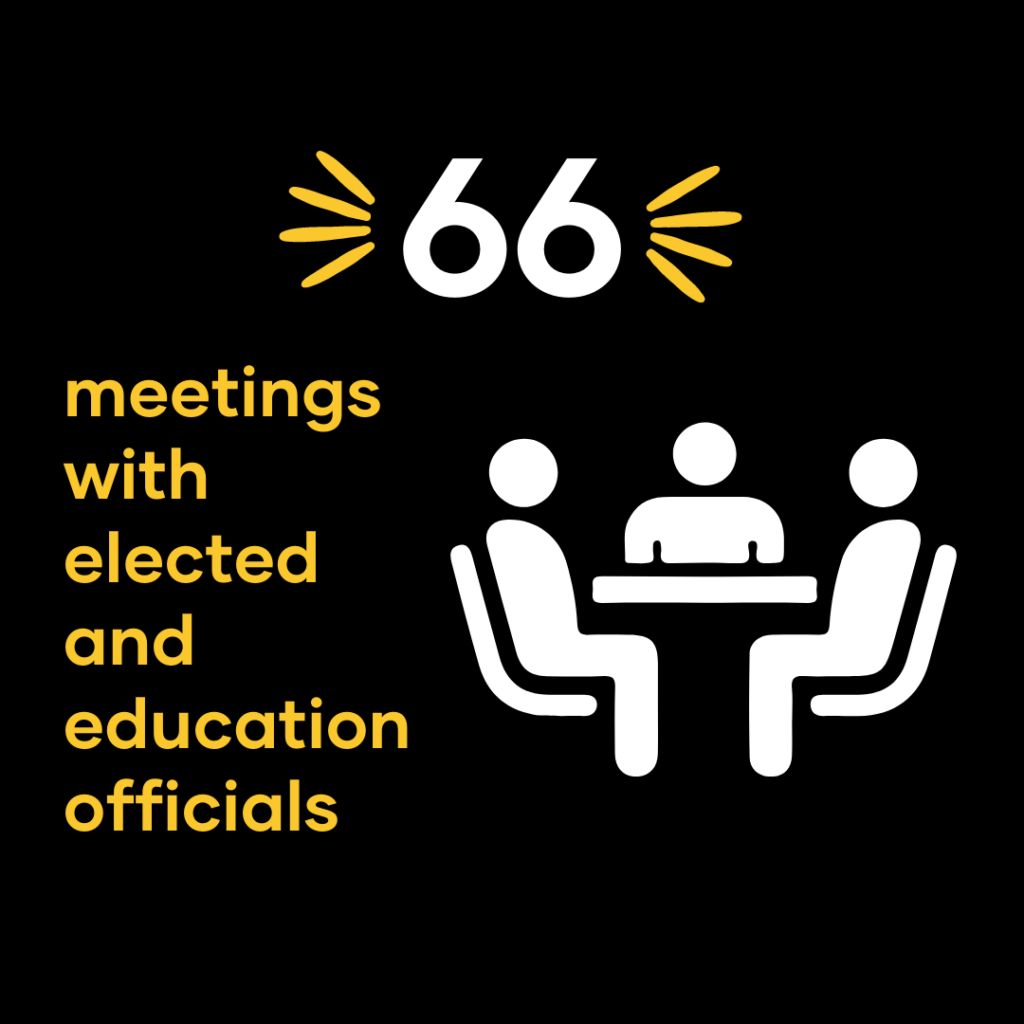 While most of our advocacy work is outward-facing, there is a lot that goes on behind the scenes on a daily basis. This year, we have held private and productive meetings with over 60 elected officials, policy makers, and political candidates to discuss the status of Haredi yeshiva education, and how they can support the issue from their own position of power. Most pertinent perhaps, is the support we have been building around our legislation. If the bill passes and is signed into law, nonpublic schools that do not meet substantial equivalency education requirements would be disqualified from receiving state public funding. These advocacy meetings are critical to ensuring that the people holding the keys to remedying the lack of secular education in yeshivas are well-informed about its nuances, history, and present status.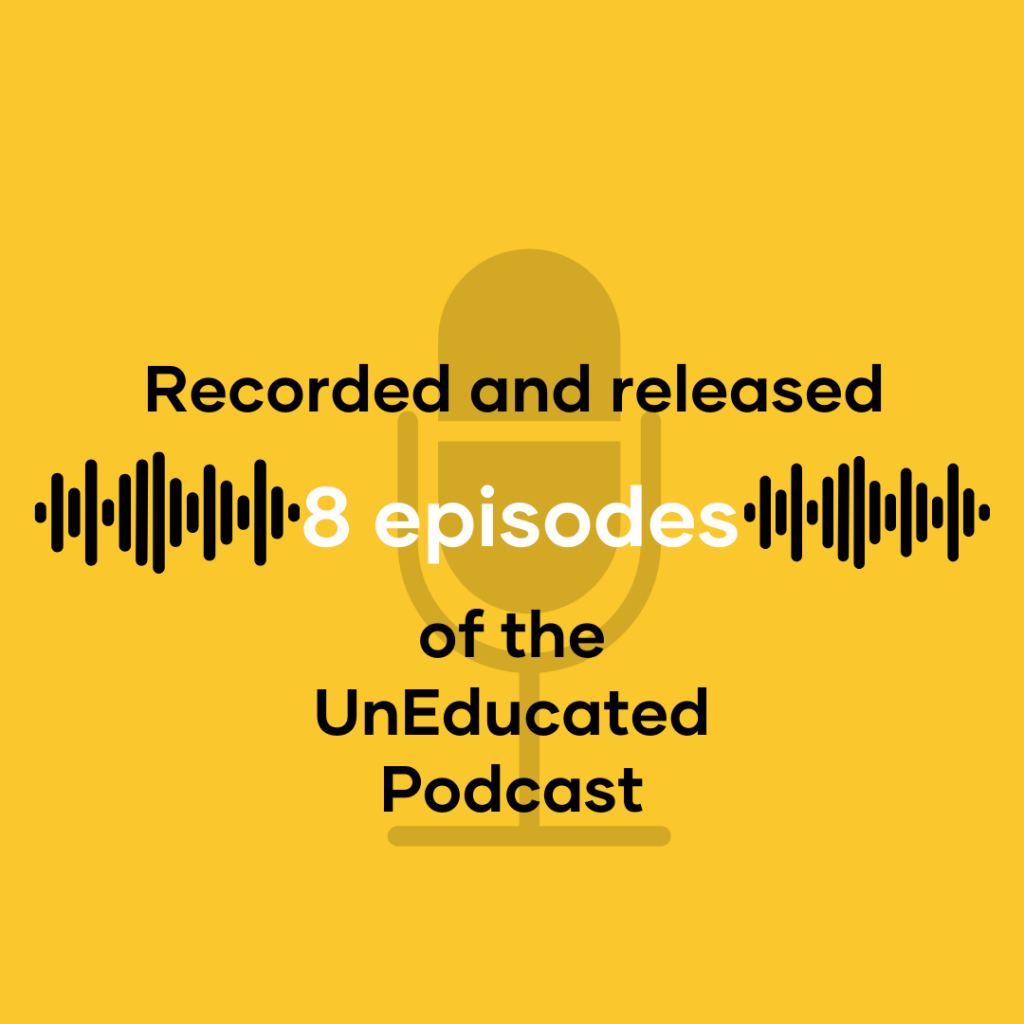 Our production of the UnEducated Podcast continued in full swing with 8 brand-new episodes. Guests shared their perspectives on the educational neglect that occurs in many Haredi yeshivas, and other closely connected issues. Here are some episodes we recommend giving a listen…or another: Joe Kolman, director and producer of the An Unorthodox Education documentary; Yehudis Fletcher, founder of Nahamu UK; Adelle Goldenberg, Haredi Changemaker Award winner.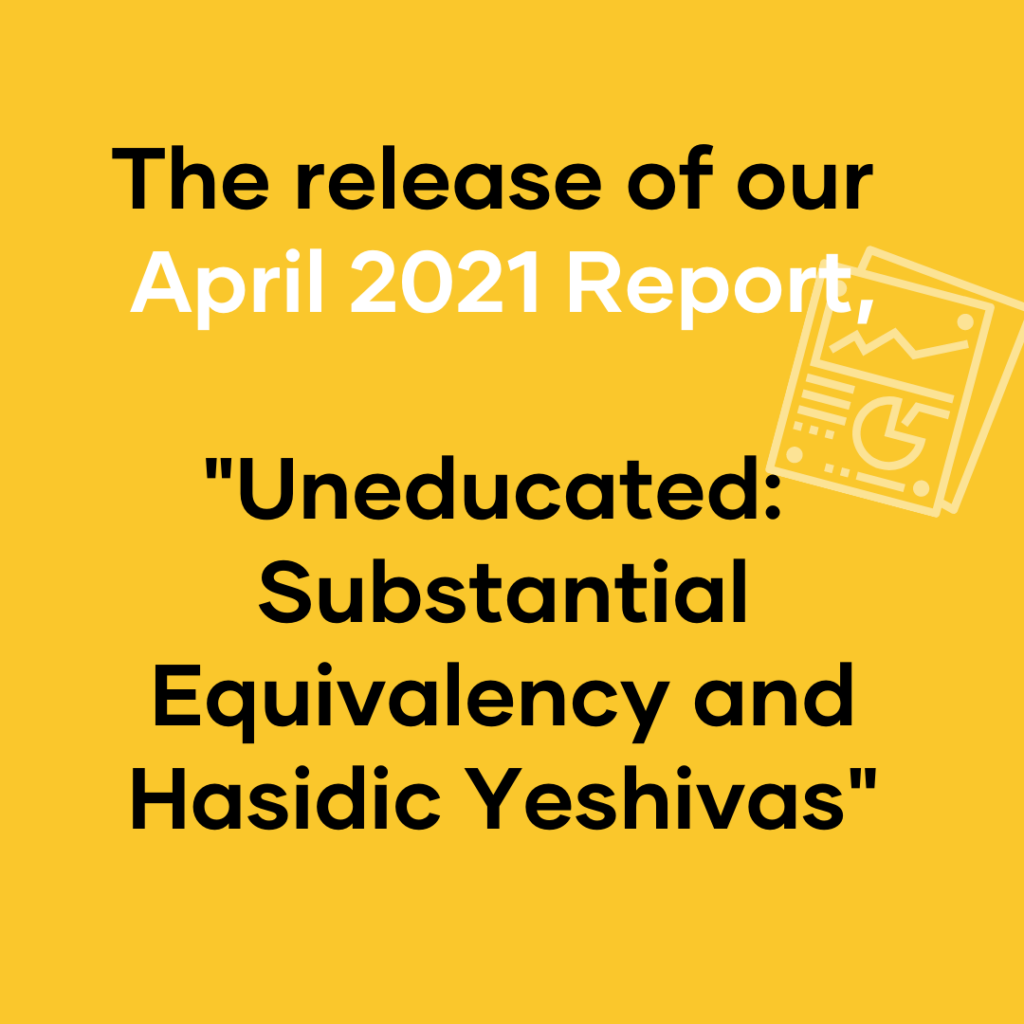 In April, we released a report entitled, "Uneducated: Substantial Equivalency and Hasidic Yeshivas." The Report, which includes a timeline of delays and obstructions, data, and recommendations, is the first official Yaffed-issued report since our initial September 2017 report. This updated Report details the ongoing educational neglect in many ultra-Orthodox and Hasidic schools and yeshivas, and the consistent delays to oversight and reform at both the city and state level.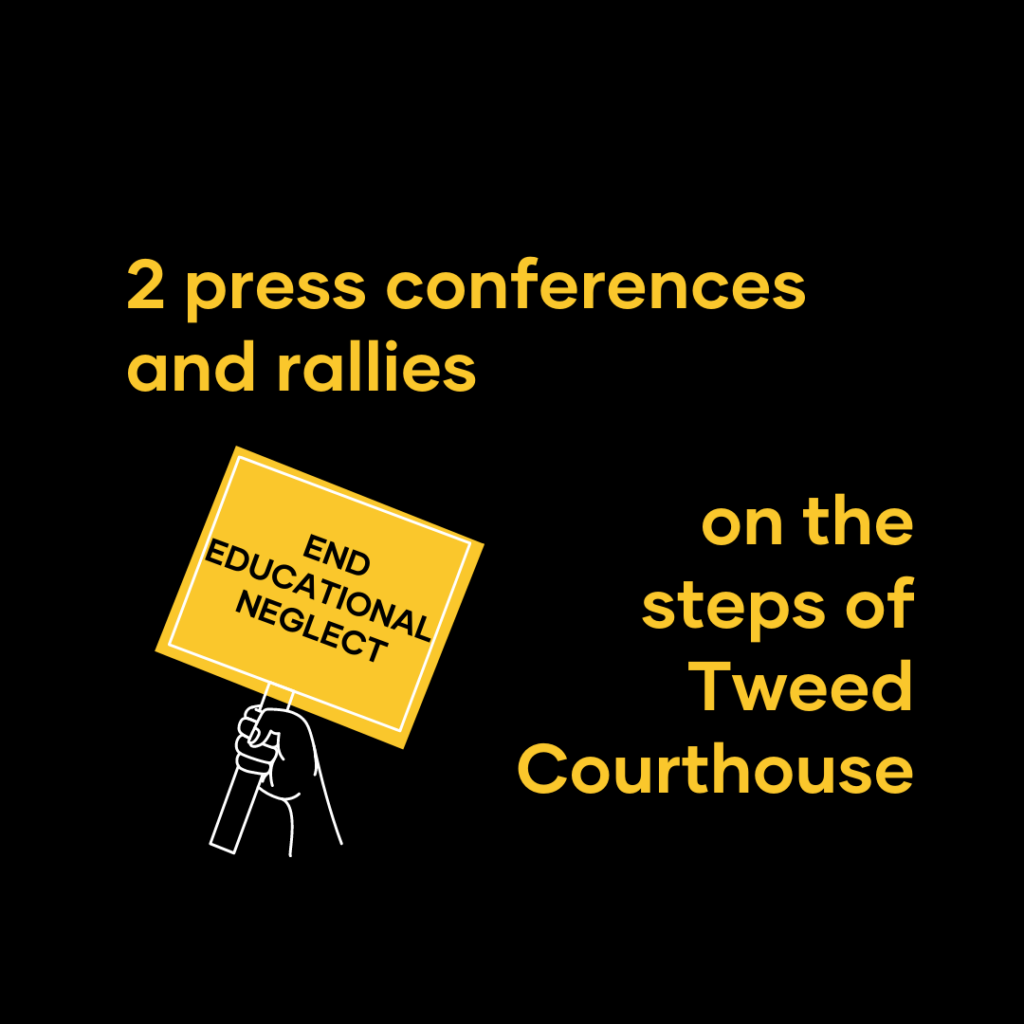 With the arrival of warm, sunny days this summer, we took to the steps of Tweed Courthouse to make some noise with two press conferences and rallies. At the first, on June 16th, we revealed the findings of a poll we commissioned by Charney Research, to measure the public's favor of substantial equivalency and other issues associated with New York City Haredi education. The results came in, resoundingly positive in support of Yaffed's work: 84% total NYC Democrats and 90% total Jewish Democrats support substantial equivalency. We also heard remarks by Naftuli Moster, Abby Stein, Beatrice Weber, and Ari Hershkowitz. The second event, held on July 27th, marked the 6-year anniversary of the complaint filing with the Department of Education. Naftuli Moster, Yonah Kohn, Rabbi Yossi Newfield, Alice Bohn, Isaac Carmignani, Michael Sussman, and Nancy Kaufman, spoke about the steps the city must take to remedy this problem.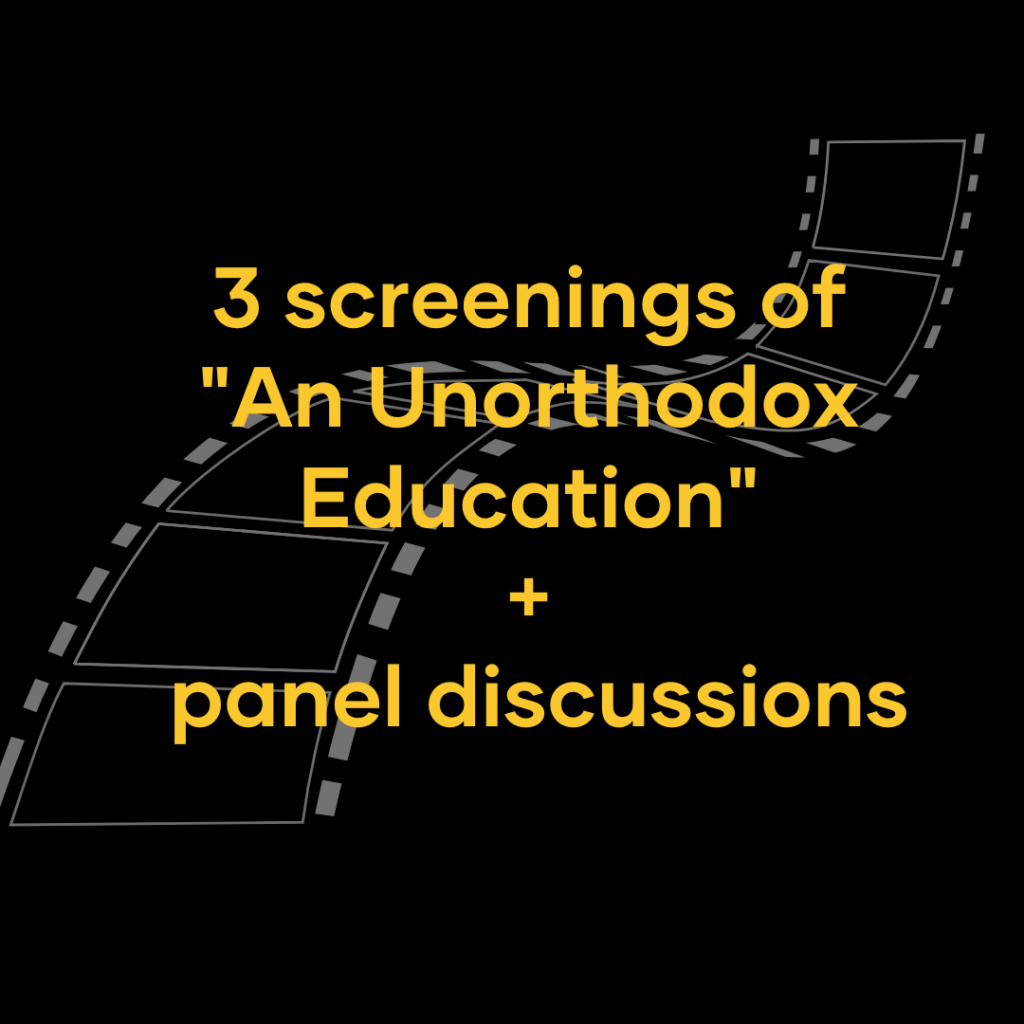 The An Unorthodox Education documentary that was released this year is the first major film project to spotlight the very focus of Yaffed's work: tens of thousands of children are attending Hasidic yeshivas in New York that refuse to provide students with the legally-mandated general education they need to lead self-sufficient adult lives. Featuring unprecedented access and exclusive interviews with former yeshiva students and parents, they tell their striking stories for the very first time, illuminating the consequences of being denied instruction in subjects like English and math. Since its release, we have hosted virtual screenings of the documentary and panel discussions with the filmmakers and individuals featured in the film, not only to publicize it, but to further highlight these stories.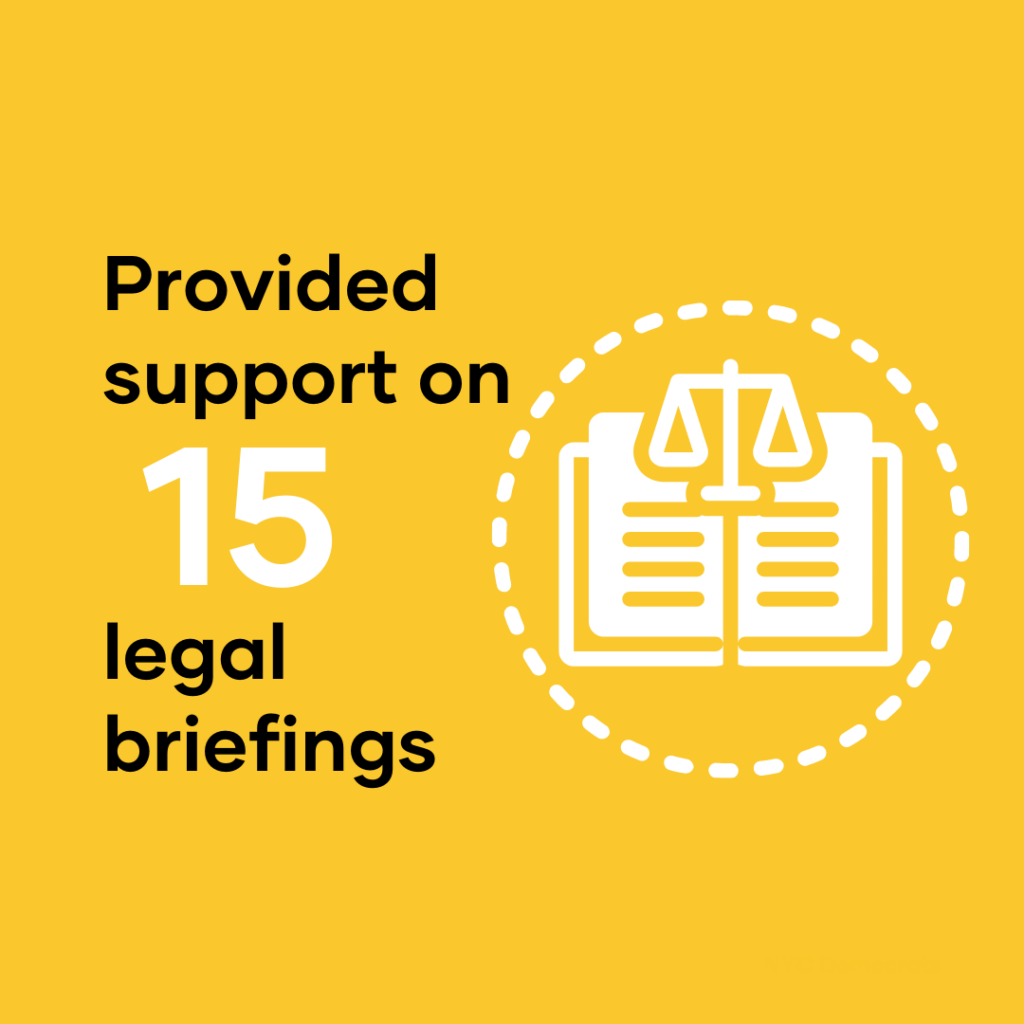 Yaffed is in close contact with many individuals within and outside of the Haredi community who require legal support, but understand that they are not always well-positioned to obtain it on their own. That's why we have provided support on 15 legal briefs, including but not limited to writing affidavits and meeting with attorneys. Legal action is critical to achieving lasting change, and Yaffed is here to help parents and Haredi yeshiva graduates with those needs. 
We know that work remains to be done, a fight still to be won. We are looking forward to 2022 where we are confident there will be many more successes upon which we will look back upon with pride.