YAFFED is dedicated to improving the secular education curricula in Hasidic and Haredi Yeshivas across NY through awareness, advocacy, and grassroots campaigns.
YAFFED is a nonprofit organization founded by individuals raised within Hasidic and Haredi communities, and is committed to improving secular education in Hasidic and Haredi schools.
YAFFED employs a three-pronged approach. While we believe it is the government's responsibility to enforce the law and ensure every child receives the education to which they are entitled, we do not believe this alone will solve this issue. We also believe that it is important to build grassroots and community-based support for change. And finally, we employ consistent and persistent awareness campaigns in the media. Each one is essential to our work.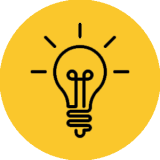 Raising awareness about education equality issues that matter to everyone.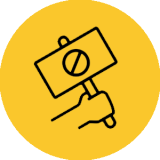 Grassroots and community-based advocacy to support change.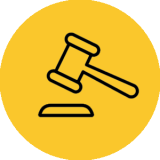 Acting to enforce laws ensuring every child receives the education they deserve.
Why awareness, advocacy, and organizing? Why focus on these three specific areas, and why do they each matter?
At YAFFED, we are deeply committed to true and deep change.  That means that you cannot simply impose something as massive as changing the lives of 64,000 children (and the schools in charge of them): change must occur in a multi-pronged, intentional, and heartfelt approach.
Thus, it is through advocacy that we believe that we can make a difference in changing the hearts and minds of those from our communities.  All who are committed to YAFFED have in some way been connected to these communities, from being born there to living there today to sending our children to these very schools. We know how massive a shift it will take for some to change, and we know that law enforcement alone won't change that.
Which is also why we use the tactic of awareness: the work we do is often overshadowed, especially on the ground in Haredi communities, by leaders who are committed to the entrenched status quo. Without a constant light on the importance of education for Haredi children, this disinformation will continue to spread. Further, it is only with this outside pressure that these leaders will realize that their control is relegated to within their communities.
Combined, these approaches bring us closer every day to finally achieving our goal: providing every Haredi child with the education they deserve.
2012 to 2014: YAFFED Is Born
In 2012, Naftuli Moster founds YAFFED with the goal of encouraging state officials to enforce Section 3204 of the New York Educational Law, which mandates that non-public schools provide students with an education that is "substantially equivalent" to public schools.

Over the next few years, YAFFED's mission gains more attention through a billboard campaign and a New York Times article. Then, in 2014, Ami Magazine, a Haredi publication, publishes an advertisement from YAFFED, sparking backlash from yeshiva leaders.
2015 to 2016: YAFFED Files Complaint
In 2015, YAFFED sends a letter to the Department of Education signed by 52 yeshiva graduates and parents alleging educational neglect in 39 yeshivas in New York City. The following day, the city announces it will launch an investigation.

One year later, YAFFED appears before the Panel for Education Policy (PEP) to address concerns directly to the NYC Schools' Chancellor.
2017 to 2018: YAFFED Begins To See Results
In September, 2017 YAFFED publishes the first report to ever detail the state of Hasidic education and resulting community issues.

A year later, the New York State Education Department finally releases its guidelines for enforcing substantial equivalency.
2018 to 2019: YAFFED Continues To Grow
YAFFED continues to gain public recognition and support. In 2019, YAFFED hires additional staff and hosts its first dinner event, honoring State Senator Robert Jackson, Anita Altman, Eric Huang, and Sandy Weichman. On the legal front, the State Education Department proposes regulations to begin enforcing substantial equivalency.

Finally, in December 2019, the New York City Department of Education releases the results of its investigation, confirming that the vast majority of the Hasidic and ultyeshivas they visited are not providing an adequate education.
The Present: The Fight Continues
YAFFED has grown larger and gained more support than ever. But the forces YAFFED faces have adapted, and children continue to be denied a proper education.

The fight continues: but so does YAFFED's resolve. Join us.
Very simply, YAFFED is finally giving voice, to the angst that many have had to keep quiet for decades. Whether it is amplifying those voices that are able to speak up, or giving voice to those that can't or don't even know that they can, YAFFED's work is vital to ensuring that Haredi Jewish children all over get the education they deserve.
- Shaindy Weichman
Sign Up For Our News & Alerts