What is Substantial Equivalency?
As mandated by Section 3204 of the New York Educational Law, nonpublic schools (religious and independent) must be providing its students with an education that is "substantially equivalent" to public schools. In a current effort to hold nonpublic schools accountable for curriculum, the New York State Education Department has proposed substantial equivalency regulations. The proposed regulations are expected to serve as an enforcement mechanism to ensure that all students in nonpublic schools are receiving the equivalent general education to their public school peers, the educational standards they are entitled to in accordance with the law.
Yaffed believes that all yeshivas in New York City should meet all state laws and guidance regarding educational standards.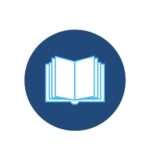 Outline of Proposed Regulations to Determine Equivalency of Instruction in Nonpublic Schools:
Focuses on ensuring all required subjects are taught; state standards are not applied.
Allows for integrated curriculum (satisfy more than one subject requirement in a course).
Required subjects: English, math, science, social studies, art, phys-ed etc.
Three-and-a-half hours per day of required instruction.
Schools that fail to comply after a lengthy process, including remediation efforts after an initial finding of noncompliance, are de-funded and eventually closed.
"Recommends that new schools be reviewed within three years of operation and that existing schools be reviewed by the end of the 2022-23 school year."
Inspections would be announced.
Nonpublic schools are eligible to receive state funds during the review process.
High schools registered with the Board of Regents are not subject to substantial equivalency regulations.
(Part 130 of the Regulations of the Commissioner of Education Relating to Substantially Equivalent Instruction for Nonpublic School Students, July 2019)
Yaffed supports the aforementioned regulatory requirements as set forth by NYSED. We believe yeshivas are capable of providing robust secular instruction alongside a religious education, particularly given the length of the average Hasidic yeshiva school day. We seek to advocate for the enforcement of the pre-existing law that protects the educational rights of nonpublic school students.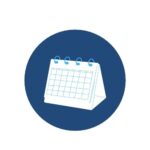 1894 – New York State Education Law §3204(2) – "if a child of compulsory attendance age "attend[s] upon instruction elsewhere than at a public school, such instruction shall be at least substantially equivalent to the instruction given to children of like age at the public school of the city or district in which such child resides."
2010-2012 – Hasidic yeshiva graduate Naftuli Moster begins contacting NYSED officials to inform them that many yeshivas in New York fail to provide students with a basic education; Moster and others meet with NYSED and NYCDOE officials. Several officials promise to follow up, but they do not. Moster founds Young Advocates For Fair Education (YAFFED) with the help of fellow yeshiva graduates.
2013 – YAFFED attempts follow up contact with NYSED and the DOE but neither agency responds and no action is taken to improve yeshiva education.
July 2015 – YAFFED issues a letter to the DOE and superintendents, signed by 52 yeshiva graduates, parents, and teachers, identifying 39 yeshivas not meeting standards.
July 2015 – DOE officials confirm to the New York Jewish Week that they will investigate Yaffed's complaint.
December 2015 – DOE officials meet with YAFFED and promise a report by the end of Spring 2016.
May 2016 – In a City Council Education Committee hearing, Chancellor Farina promises that a report will be released "in a month or so."
May 2017 – DOE promises to release an interim report in the summer of 2017.
November 2018 – NYSED releases new Substantial Equivalency Review and Determination Process guidelines to hold nonpublic schools in compliance.
April 2019 – "Albany County Supreme Court annulled the updated guidance on the grounds that the guidance was a 'rule' and needed to be formally promulgated in accordance with the State Administrative Procedures Act."
July 2019 – In response to the court's ruling, NYSED publishes proposed additions to substantial equivalency regulations and opens it up to public comments.
December 2019
Dec. 18 – Commissioner for The New York City Department of Investigation and Special Commissioner for the New York City School District release a statement following their agencies' joint investigation, finding that the NYC Mayor and State legislators' representatives were engaged in "political horse-trading" which caused the significant delay of a crucial DOE interim report.
Dec. 19 – DOE Chancellor releases a letter to New York State Education Department Commissioner, reporting that out of all 28 yeshivas "that are properly within the scope of the substantial equivalency inquiry" visited by the Education Department, two are deemed substantially equivalent, with one "on the verge" of becoming substantially equivalent.
February 2020 – NYSED delays vote on proposed regulations, says will seek "stakeholder feedback."
April 2020 – The New York Post publishes emails that prove NYC Mayor knew and deliberately participated in the deal to delay the Yeshiva investigation.
July 2020 – NYSED promises to hold stakeholder engagement meetings.
November-December 2020 – Board of Regents conducts stakeholder engagement regional meetings, a process set in motion in order to obtain feedback and input about the proposed substantial equivalency amendments.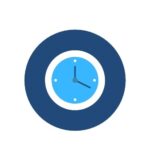 Without the enforcement of substantial equivalency, this is the current reality of yeshiva education:
In contrast to New York public schools, and to the New York State Education Department's guidelines for non-public schools, Hasidic yeshivas provide little or no general education in secular subjects such as English, math, science, and social studies. Among boys' schools, the youngest and oldest grades provide no secular education. In between, typically from age seven to age 12, boys receive 90 minutes of secular studies four days a week. Once they reach high school, most boys receive no secular studies at all, even though they spend up to 14 hours a day in yeshiva.
With only four to six hours per week of unqualified instruction in the most basic of secular subjects, students in Hasidic yeshivas – especially boys – are not being educated at a level that meets state guidelines.
Yeshivas argue that students are receiving secular education instruction through their Torah and Talmud studies. While the Torah does detail mathematical dimensions, like in passages about the building of Noah's Ark or the Tabernacle, this is not a substitution for formal mathematical instruction that follows a curriculum. Most importantly, a passing math reference within the context of religious learning does not mean that a yeshiva student has learned math. Without the mathematical foreknowledge needed for a well-rounded understanding, learning about Biblical measurements does not adequately equip these students with the broader mathematical knowledge they should otherwise have received throughout their schooling.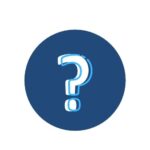 Dispelling Myths About Enforcing Substantial Equivalency:
The controversy over secular education in Hasidic yeshivas has caused reputational damage to the nonpublic school community as a whole. Resolving the problem, and indeed being seen as part of the solution, will go a long way in repairing the damage done in recent years.