YAFFED Press Conference
July 12 @ 11:30 am

-

12:30 pm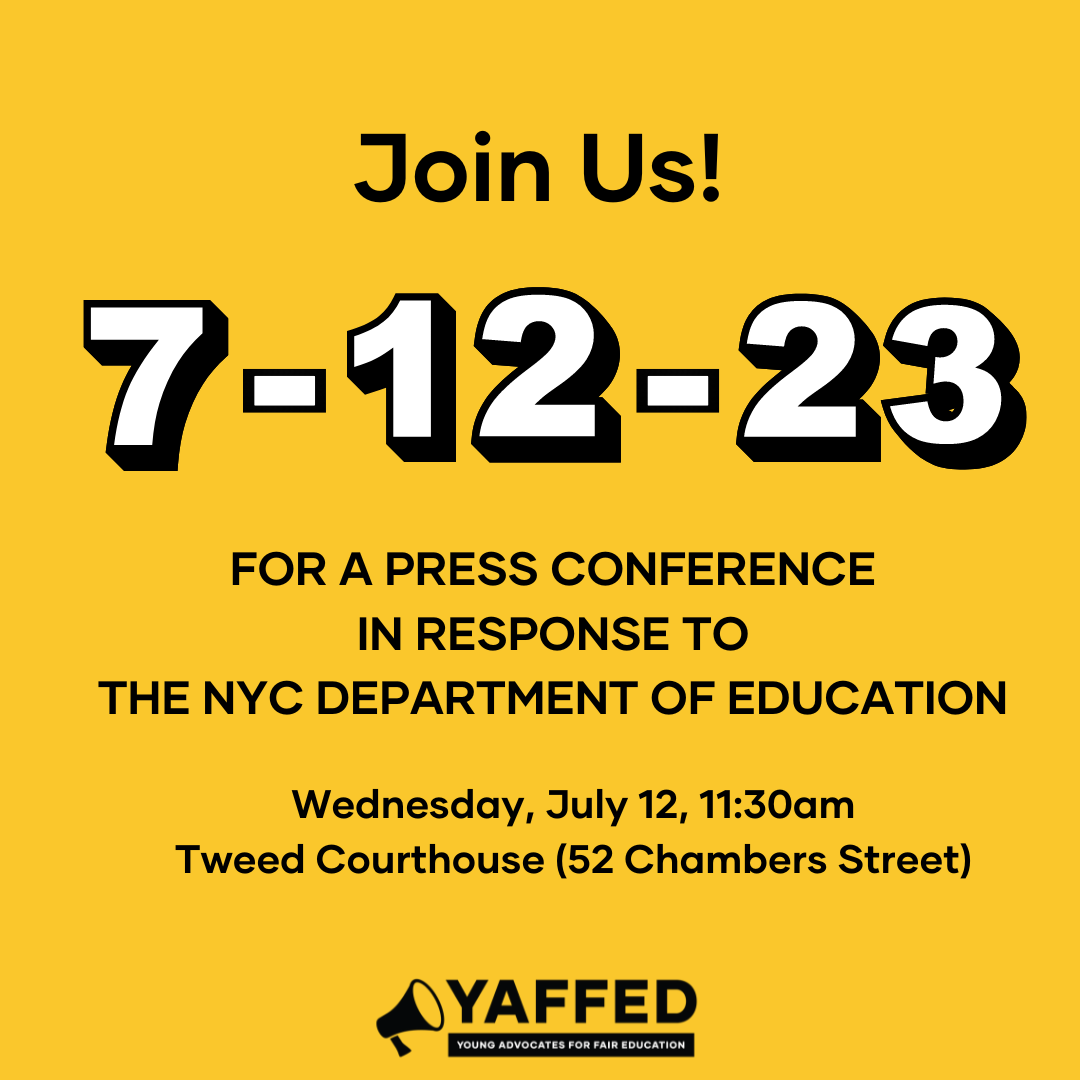 YAFFED will be holding a press conference on Wednesday, July 12 at 11:30 am, at Tweed Courthouse (52 Chambers Street), in response to the recently completed 8-year investigation by the NYC Department of Education into the lack of secular education at 28 yeshivas named in our 2015 complaint.
After finally completing the investigation set in motion by YAFFED's July 2015 complaint, the NYC Department of Education determined that 18 of the 28 yeshivas they investigated did not provide a substantially equivalent secular education.
Of the 10 schools that did pass, half of them only did so because of their affiliation with a registered school, regardless of whether or not they provide any secular education. The fact that schools were given a stamp of approval by the City without being thoroughly investigated represents a severe lack of oversight.
Additionally, our concern is for students of the schools that the City conclusively determined aren't providing an education – they cannot get back the time that they lost at the hands of yeshiva leaders.
Join us at Tweed Courthouse on Wednesday, July 12 at 11:30 am, as we lay out the next steps in our fight to protect the rights of all children to receive the education that they deserve.