An Unorthodox Education: Screening and Conversation with Budd Mishkin, Beatrice Weber and Naftuli Moster
July 11, 2022 @ 7:30 pm

-

9:00 pm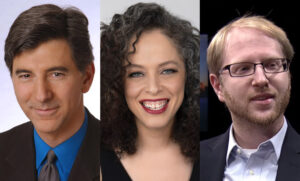 The timely and important documentary an Unorthodox Education exposes a shocking truth largely unknown to the general public — tens of thousands of children currently attend ultra-Orthodox schools in New York that refuse to provide students with the legally-mandated general education they need to lead self-sufficient adult lives.
The film includes testimony from former yeshiva students and parents alike who tell their stories, some for the very first time, and also reveals how political leaders in New York City deliberately delayed reform efforts in return for political favors from the ultra-Orthodox community. These heartbreaking accounts illuminate the consequences of being denied instruction in subjects such as English language, math, science and social studies. An Unorthodox Education also captures how the rampant ignorance of science had deadly and devastating effects within so many of the Hasidic and Haredi communities as COVID-19 safety protocols were ignored or vehemently opposed.
Following the screening, veteran broadcast journalist Budd Mishkin will moderate a discussion with Naftuli Moster, a former Hasidic yeshiva student and founder and executive director of Yaffed — a local non-profit which is leading the fight to ensure that all ultra-Orthodox and Hasidic children in America receive the basic education to which they are legally entitled — and Beatrice Weber, an outspoken advocate and mother of ten who filed a lawsuit against NYC's Department of Education and her son's Hasidic yeshiva.